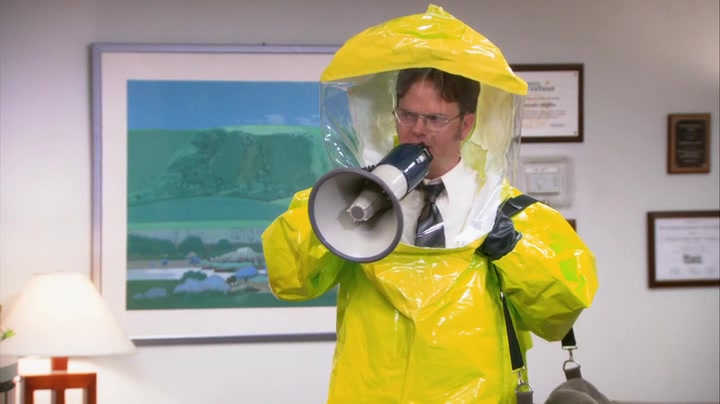 Culture & Art During the Pandemic
by: Max Cohen
This article originally appeared on April 8th, 2020: https://thecomedyconsultant.com/culture-art-during-the-pandemic/
This is a scary and uncertain time for the world, and a lot of us are taking solace in the seemingly unlimited content available on streaming services. But as our lives are completely changed, not every show or movie fits our new reality. Below is a short list of pieces of culture that I think need to be remade so we can actually relate to them again:
The Office
I can't understand a world where people still show up to a business that would most likely be considered non-essential. Before you tell me that providing paper is essential, please first let me know how much paper they actually sold over nine seasons.
Everyone should be reporting through Zoom meetings. Creed would definitely talk too much about how he's not wearing pants on the calls, and Michael Scott would upload amazingly inappropriate custom backgrounds like the inside of a hospital or a strip club. Jim would continue to terrorize Dwight by muting/unmuting each other's mics. You see where I'm going with this.
Sex and the City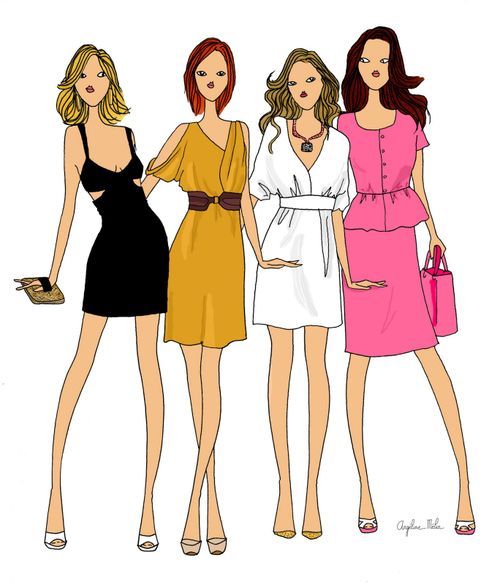 None of these people are practicing social distancing! If they did now what they did then, almost all adult cases of Corona could probably be traced back to these four women.
Time to quarantine and chill! That could be the title for Carrie's first article in these circumstances. I'm obviously no Candace Bushnell, but I'm also picturing Charlotte going on a baking binge and delivering her goods in more ways than one to the brave people working in the hospitals. That is, of course, until she finds out she's been seeing a male nurse, freaks out and leaves for another hospital where she can find a proper doctor. Samantha tries cam shows to get her regular levels of attention, but gets disappointed when she realizes none of the men are brave/crazy enough to venture out and meet her IRL. Miranda just gets into some fight with Steve, again.
Saved by the Bell
All these kids should be learning from home! It'd be less interesting for sure to see bored kids staring at computer screens, but at least this new show would have more roles for frustrated parents who are trying to work from home themselves and also manage schooling from home.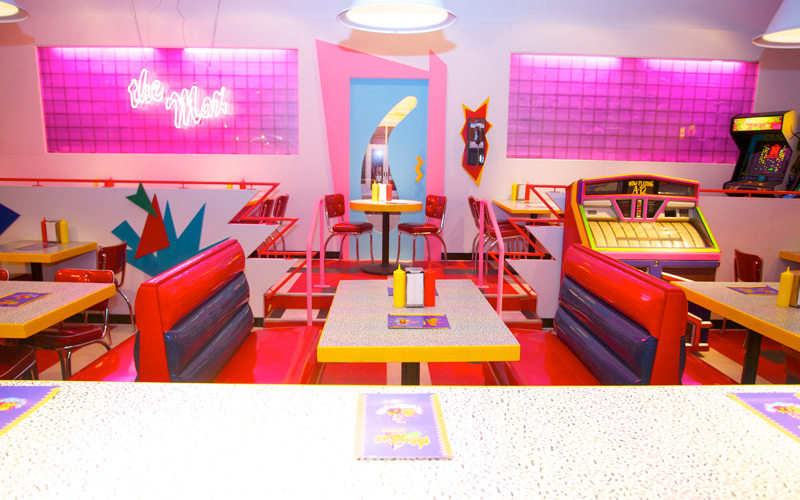 I just hope they keep ordering meals from The Max to keep that guy in business.
The Sopranos
Simply put, the mob can't work from home like the rest of us. When you deal heavily in a cash business, who is actually going to have to venture outside to make the pick-ups and drop-offs? What kind of message can you possibly send over email that's even half as effective as showing up with a baseball bat? Sure, the garbage truck/sanitation element of their business would still be operational, but we know that's just one part of how they make their income.
We'd get to see Silvio trying to figure out Venmo to get some of his payments, and Bobby Baccalieri would be worrying about having enough hand sanitizer. Pauly would definitely be the one asshole saying it's not a big deal until he gets it himself and beats up a guy to get the last ventilator around. AJ would finally be useful as he helps Tony figure out online meetings!
Edward Hopper's Nighthawks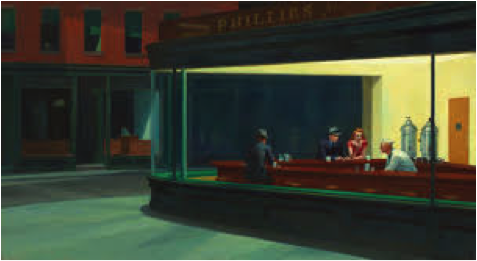 I'm aware that this isn't TV, but there are actually other forms of culture out there for us to consume. Case and point: I'm glad these people are supporting local businesses, but restaurants/diners should be delivery or take-out ONLY. Sitting down is putting people at risk!
These people should be in an orderly line, knocking on the door to pick up their food, and we should clearly see them wearing gloves and a facemask. They should keep the suits and dress, though, because boy did people in the '40s dress well.
Six Feet Under
This is actually perfect. No changes whatsoever. The title reinforces maintaining proper social distancing, and shows where we're all heading anyways! It really has it all, including one of the best finales ever.
Also needing no changes…
Edvard Munch's The Scream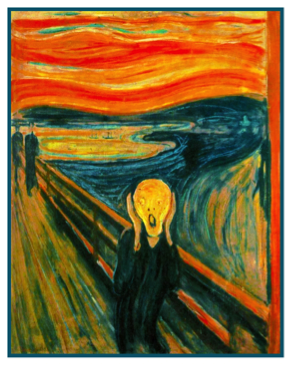 Screaming at the terror of the pandemic, or the approaching people on the bridge? Either way, this guy gets it and I love it.